Gases listed below are available for same day/next day delivery throughout Eastern Massachusetts, Rhode Island and Southern New Hampshire.
Medical Gases *
Clinical 1 provides a complete range of medical gas products to Veterinarians and Animal Hospitals, Dental and Medical Practices, EMS Providers and other industries that require specialty gases.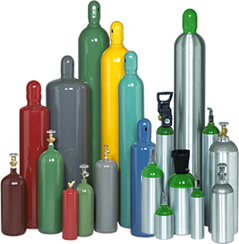 All medical, commercial and industrial gases are delivered by well-trained technicians and our trucks and services are available 24-hours a day, 365 days a year. 
USP Oxygen

USP Carbon Dioxide

Blood Gases

USP Nitrous Oxide

USP Medical Air

Specialty Medical Gases

NF Nitrogen

USP Helium
Industrial Gases *
Oxygen

Acetylene

Argon

Argon Mixes
Beverage Grade & Party Gases *
Carbon Dioxide

Nitrogen

Beer Gas Mix

Oxygen

Balloon Helium